Where a picture's worth a thousand words
The Project
Ben Scott Garden Design were looking for a simple yet sophisticated web presence to showcase their work.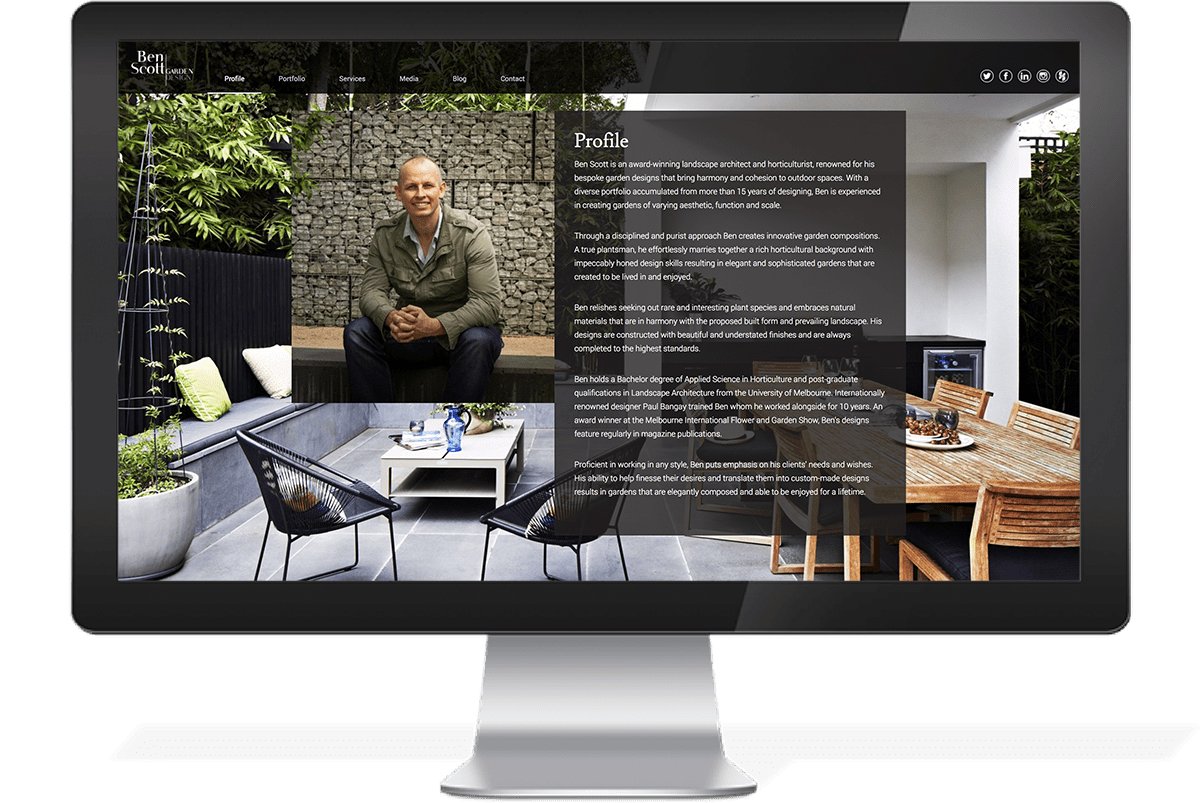 Our Strategy
Our strategy was to let their award winning folio do the talking. Stunning full screen imagery features across the site immersing you into the world of Ben Scott's outdoor design.
Delivery
Responsive design for use in the field, integrated instagram feed of their most up to date images and posts, fully customized content management and a bold use of revolving full screen photography create a folio within a folio, and captures the style and sophistication of their work.