It's keyboard technology, but not as you know it
The Project
Picture Key Technologies approached RARE to design and produce a website for their innovative Patented technology that cost-effectively brings a self-labelling, dynamic user interface to a physical key.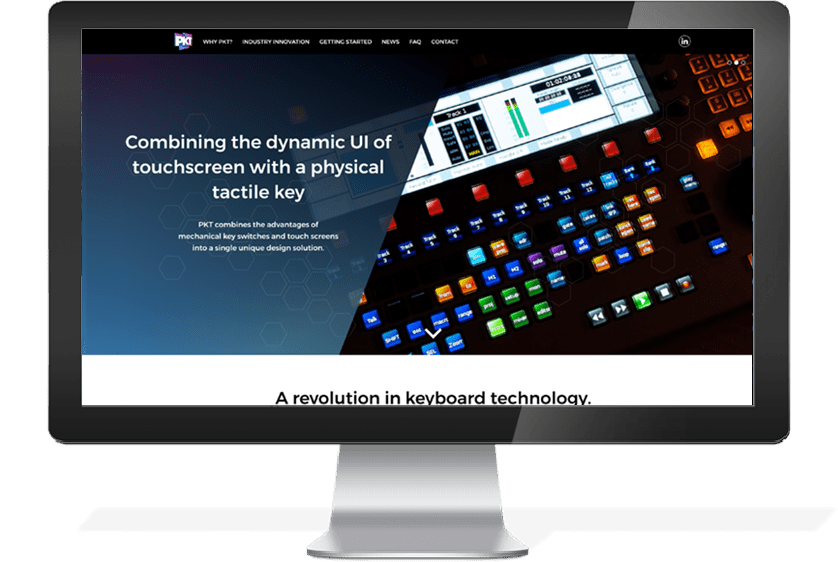 Our Strategy
Our strategy was to create an informative yet visually striking website featuring full screen video that explains in a clear visual way what the technology is all about. Our clients primary goal was to convey what PKT does and how this ground breaking technology can be implemented. The use of animated 3D exploded diagrams and footage of the buttons in action demonstrate at every level what the technology has to offer.
Delivery
Responsive design for use on the go, integrated video and use of revolving full screen homepage messaging create an informative journey throughout the site.
The site was launched to coincided with a major international trade show in Las Vegas. The response to the technology has resoundingly changed from "But what actually is it?" to "I need this in my product NOW!". We'll take that as a big thumbs up.