3 venues...
1 Entertainment Precinct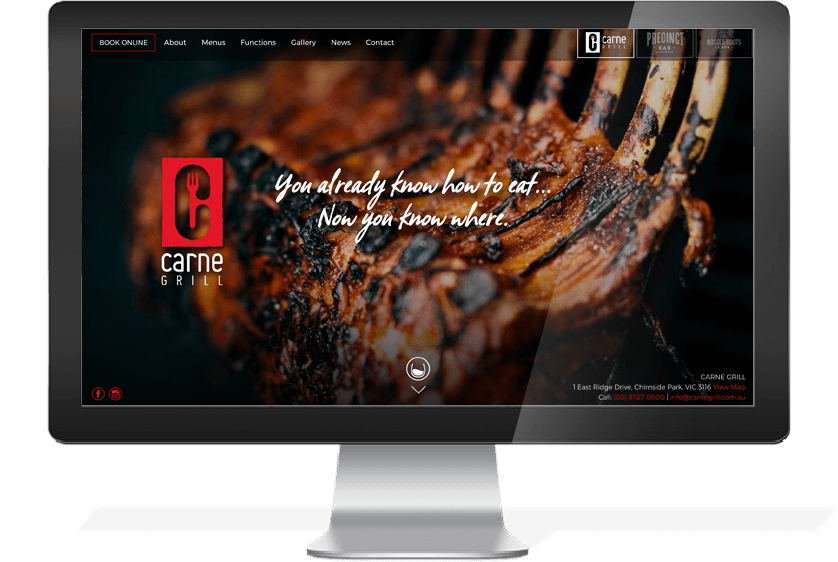 The Project
Eastridge Entertainment Precinct approached RARE to design and produce a website for their brand new entertainment hub featuring 3 new venues: Carne Grill, The Precinct Bar @ Eastridge and The Bosses Boots Cafe.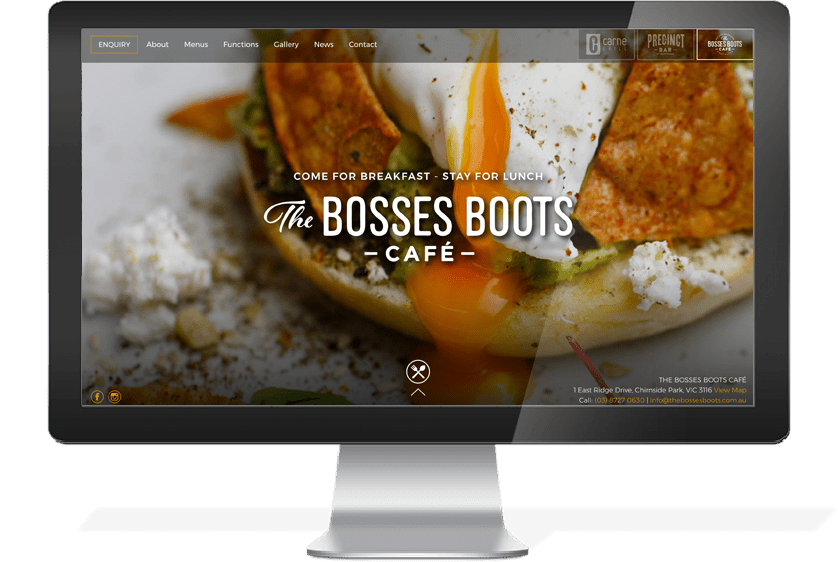 Our Strategy
Our strategy was to create an unique 3 in 1 website featuring striking full screen imagery to let the food do the talking. To drive traffic to the new precinct, the 3 sites were linked to leverage off each other. Prompts to explore the 3 separate venues content appears throughout each site with central multi-site navigation, a super scrolling home page featuring all 3 venues and separate content for each site.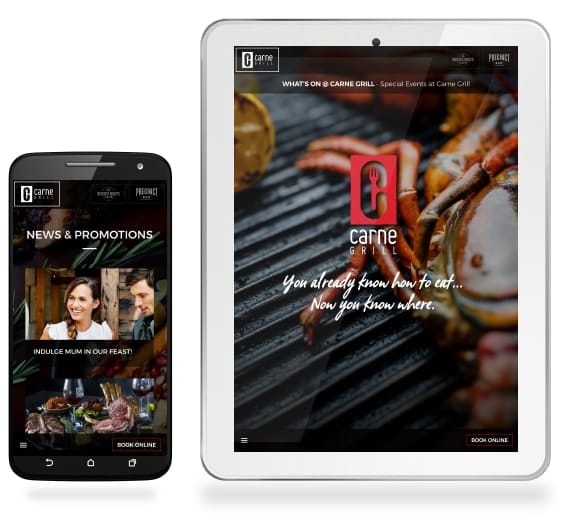 Delivery
Responsive design for use on the go, instant online booking, function request forms, integrated menus and use of revolving full screen photography create a gallery within a website, and capture the style and atmosphere of the venues.
Integration of feature news articles, a social media campaign and SEO management has produced quantifiable results for the new venture, with solid bookings from the first night open has been a delight to see.