There's more to ID technology than meets the eye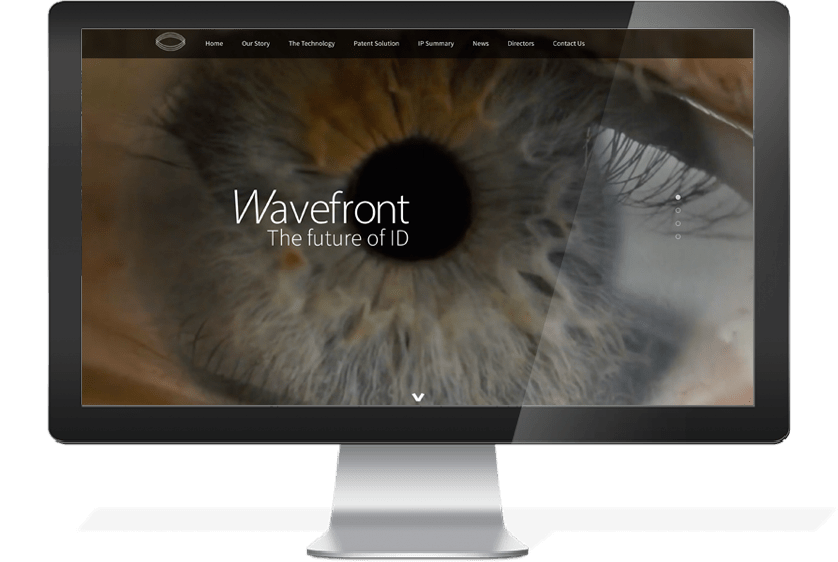 The Project
Wavefront Biometric are developing ground breaking technology using the cornea as ID security and needed a refreshed web presence to bring their incredible technology to the marketplace.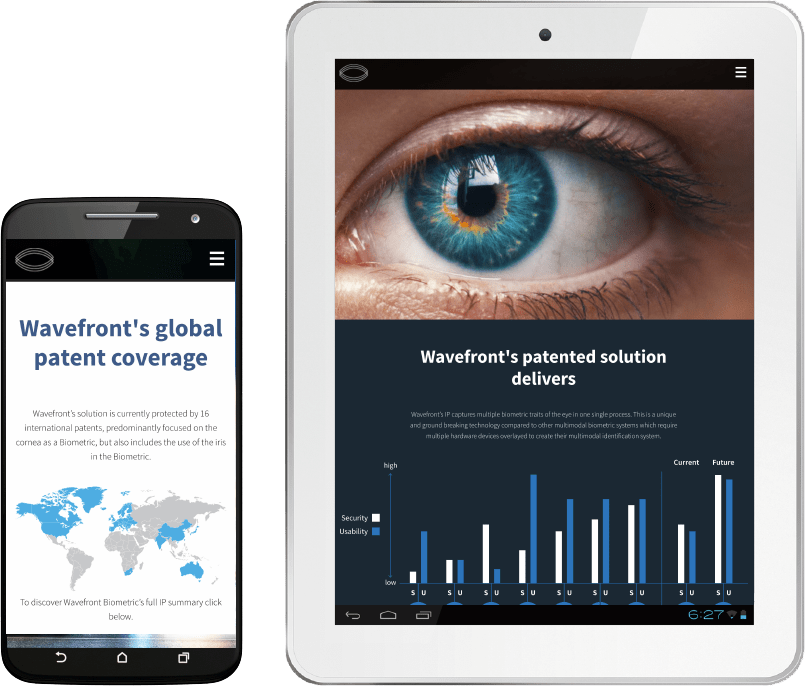 Our Strategy
Our strategy was to tell their story using explanitory video and simple diagrams to make the subject approachable to a non technical audience.
Delivery
Beautiful full screen video and photography created engagement and reach to prospective investors and simple diagrams delivered technology comparisons and key information in a non technical setting.